Top: JCrew Factory
│
Shorts: JCrew
│
Wedges: Nine West old (loving these)
│
Bag: Kate Spade old (currently craving this)
│
Necklace: JCrew old (inspired version here)
│
Bracelets: JCrew
│
Watch: Coach
│
Earrings: Tiffany & Co.
I have never been one to dress up shorts. Most of the time, I feel that shorts are just too casual for many of the "dressier" events I attend; however, when I came across these shorts, I thought that I would give it a try. It sure does help beat this Georgia heat.
How do you feel about dressing up a pair of shorts? What kind of shorts do your prefer? High waisted? Bermuda? I would love to hear your thoughts and get inspired!
Happy Tuesday!
Jenn
Linking Up With: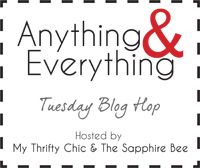 Visible Monday